oday, the MAXXI will host the Awards Ceremony for the fourth edition of the Media Art Festival 2018, the initiative promoted by the Fondazione Mondo Digitale to explore new increasingly collaborative and interactive forms of art.
From May 17 to 19, over 50 artists from 10 countries, ranging from the United States to Russia, showcased their works in "The Great Convergence: Natural and Artificial Intelligence" hosted at the Spazio Extra MAXXI.
The "International Exhibition" Award was presented to Artist Antonio Fiorentino and his installation entitled "Opusimago," a future alchemical lab in which chemical vegetation generates plant-like sculptures that continue to grow throughout the exhibition, creating a scenario of independent shapes that change continuously through an endless generative process.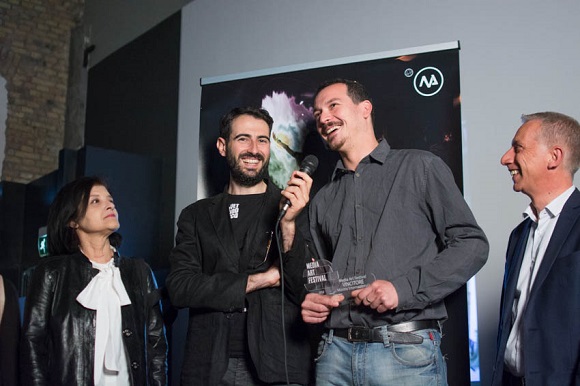 The "Education" Awards went to Milanese Artist Daniela Di Maro and her work entitled "Pollination vs Pollution," developed with students at the Liceo artistico Brera di Milano. The work is a video-art installation that reflects the pollution emergency and environmental and sustainability issues.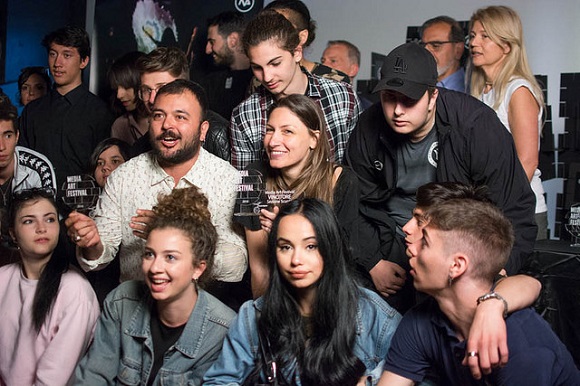 The "MUX – Mix User Experience" Contest, promoted in collaboration with the Rome Palazzo delle Esposizioni, was presented to a young student at the Liceo Scientifico Vito Volterra (Ciampino), Andrea Battistoni and his Project entitled "APPraise your time," an app that calculates how much time we save each day thanks to new technology.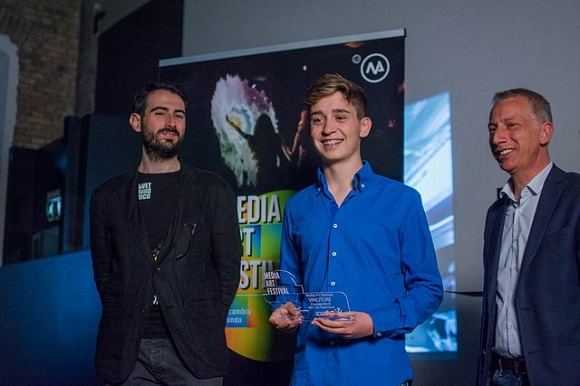 The Media Art Festival is organised in collaboration with MAXXI – 21st Century Arts Museum, Epson, United States Embassy in Italy, Accademia di Belle Arti di Roma, Palazzo delle Esposizioni, and in connection with the Europa Creativa and Erasmus+ Programmes.


PRESS KIT
·   Press Note
·   Programme
·   Festival Profile
·   Curating Committee
·   Artists and Works
·   Connected Projects
·   Labs with Schools
PHOTO GALLERIES
·   Artists and Works
·   Day One
·   Day Two
·   Day Three