What are the physical principles of a hologram? How are they produced? What is visible and what is invisible? What is invisible, but can be recognised by other senses? And what is only visible through research tools? Holograms show something that is visible but exists on account of an illusion produced by light refraction.
For Project Holomakers, participating classes researched images and selected the photos to reproduce with Octave software and advanced graphic programmes and promote their artistic aspects.
The shared work entitled "I Am Always Where I Should Be," developed by students at three Roman schools (Via Sarandì, Livia Bottardi, Kennedy) with Artist Alex Fanelli, will be exhibited at the Rome  (May 17- 19) for the fourth edition of the Media Art Festival.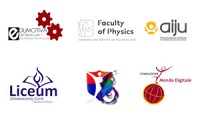 Project HoloMakers – Motivating secondary school students towards STEM careers through hologram making and innovative virtual image processing practices with direct links to current research and laboratories practices, is a two-year programme implemented as part of the Erasmus+ Programme. Its objective is to motivate students to follow STEAM educational and training programmes through the use of new didactic methodologies for scientific subjects, such as, for example, holograms. The course, which addressed young men and women aged 14-17, is divided into two phases during which the students are introduced to the basics of images and then learn to create holograms through the use of digital manufacturing tools.
The project also involves teachers and other educators in a professional updating course to provide them with greater knowledge about technology and help them teach scientific subjects through innovative and interactive learning methodologies to approach the study of STEAM subjects creatively.
The best projects, which reveal a creative approach to the use of technology, will participate in the annual Media Art Festival. A work produced by artist Alex Fanelli and students in three Roman schools was selected for the 2018 edition.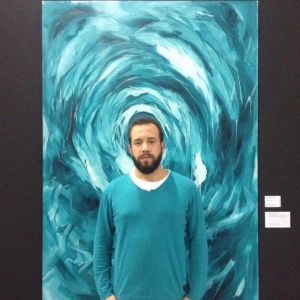 Alex Fanelli
Alex, twenty-six years old, is obsessed by time and even more obsessed by the prospect of playing with it. Indeed, most of his works are based on time. Experimenting with photography, he turned to video, his favourite means.
He currently attends the Rome Accademia di Belle Arti, where he is studying multimedia visual arts. In 2016, he graduated in Decoration from the Accademia Albertina di Belle Arti in Turin.